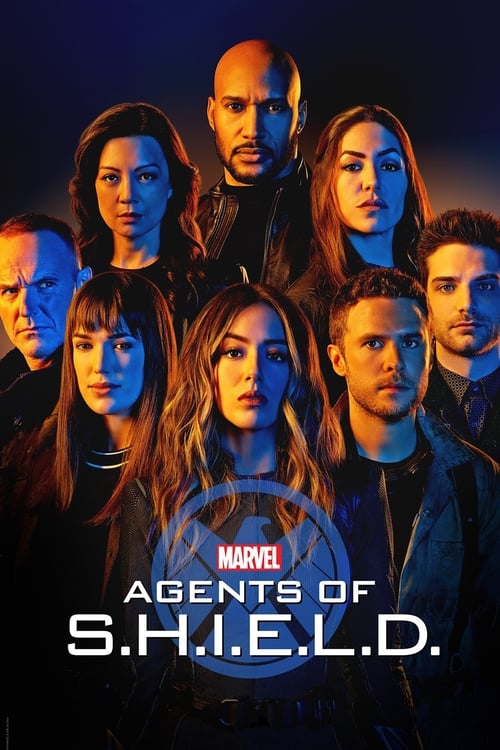 Agent Phil Coulson of S.H.I.E.L.D. (Strategic Homeland Intervention, Enforcement and Logistics Division) puts together a team of agents to investigate the new, the strange and the unknown around the globe, protecting the ordinary from the extraordinary.
Title
Marvel's Agents of S.H.I.E.L.D.
First Air Date
September 24th, 2013
Last Air Date
August 2nd, 2019
Genres

Drama

,

Sci-Fi & Fantasy

,

Action & Adventure

Network
ABC
Production Companies

Walt Disney Television

,

ABC Studios

,

Marvel Studios

,

Mutant Enemy Productions

Executive Producer
Jeph Loeb
Number of Seasons

6

Seasons
Number of Episodes

123

Episodes
Plot Keywords

based on comic

,

marvel cinematic universe
Melinda May / The Cavalry
Daisy "Skye" Johnson / Quake
Alphonso "Mack" Mackenzie
Elena "Yo-Yo" Rodriguez / Slingshot
Agentes da SHIELD da Marvel
Marvel's Agentes da S.H.I.E.L.D.
Marvel: Agenti S.H.I.E.L.D.
Marvel - Les Agents du SHIELD
Marvel's Agents of S.H.I.E.L.D
Marvels.Agents.of.S.H.I.E.L.D
Marvel's Agents of S H I E L D
Marvel's Agents of SHIELD